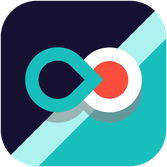 The collaborative video solution
Finally, there is a simple solution to create videos all together!
The Getinshoot app automates media gathering for all participants at lightning speed: the project organizer only has to create their video compilation directly from the app.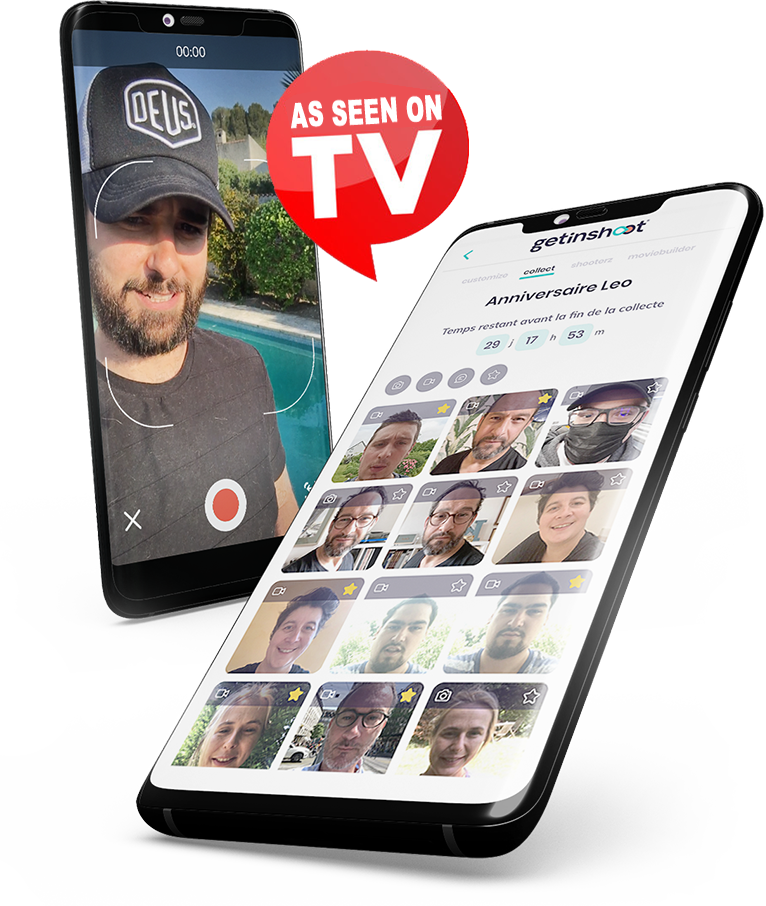 Makerz & Shooterz :
Two modes for creating and participating.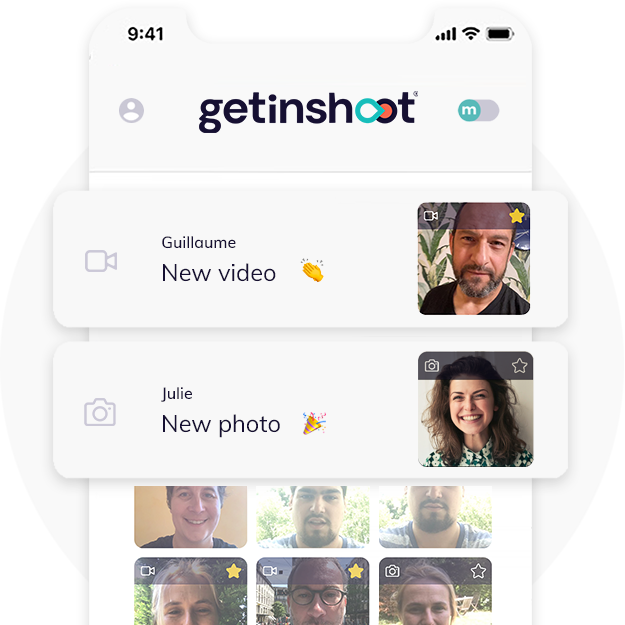 ➜ In Makerz mode you can organize unlimited projects and invite whoever you want to participate in your video
➜ Wherever they are in the world, the Shooterz can join your project thanks to the getin-code that you communicated to them
➜ View in real time all the contributions of your shooters and select your favorites for video editing
➜ In Shooterz mode (participant), you join the projects to which you have been invited thanks to the getin-code which was communicated to you by the Makerz
➜ Photos, videos, messages: contribute to projects and assert your point of view and your creativity
➜ Everything is in the Cloud! Download only your favorite contributions and lighten your phone.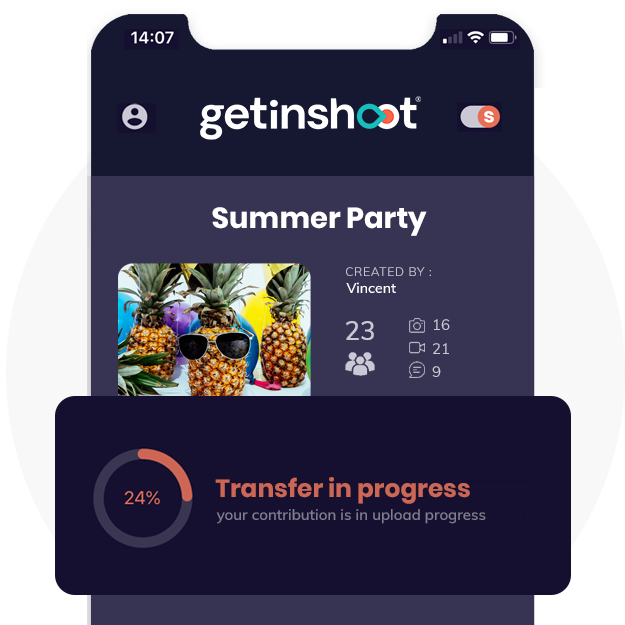 One application, thousands of uses 
Best of events, photo contest & video, customer testimonials, castings …
Getinshoot for

birthday
🎉🥳🎂
"Just for the emotion
it can bring to have a message from loved ones. It was really too good as a gift!" 
Getinshoot for

wedding
❤️💍🥂
"The happiest day of our lives was filmed and photographed by family and friends. The souvenir film is just magic! " 
Getinshoot for

business
🗓🏆🖥
"Before the end of the event, we were able to screen a summary of the evening thanks to Getinshoot. It was really perfect!" 
The game-changing app
⚡️
Harassment of notifications, transfer problems, full memory: Getinshoot puts an end to all this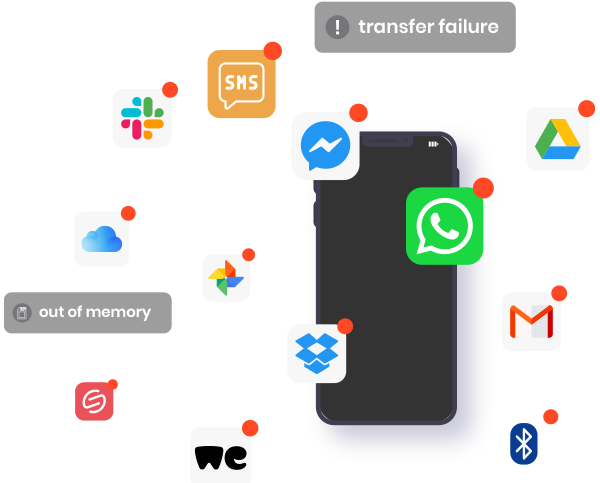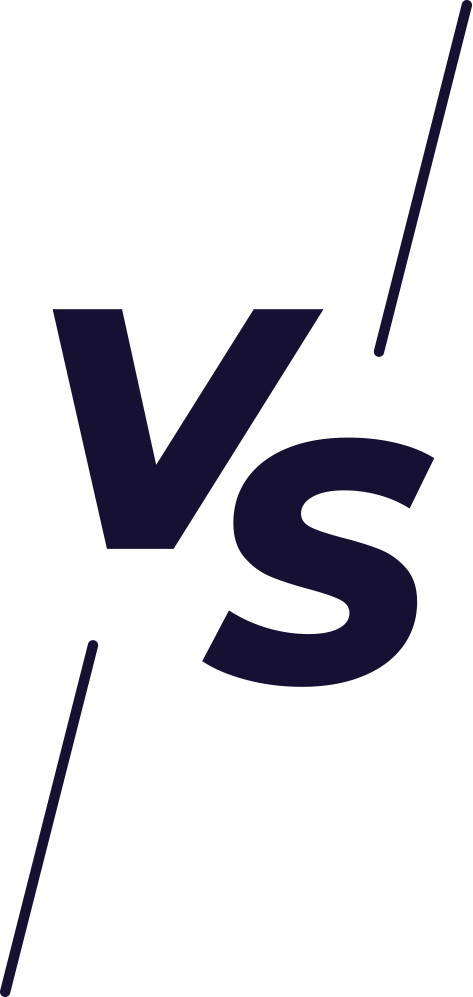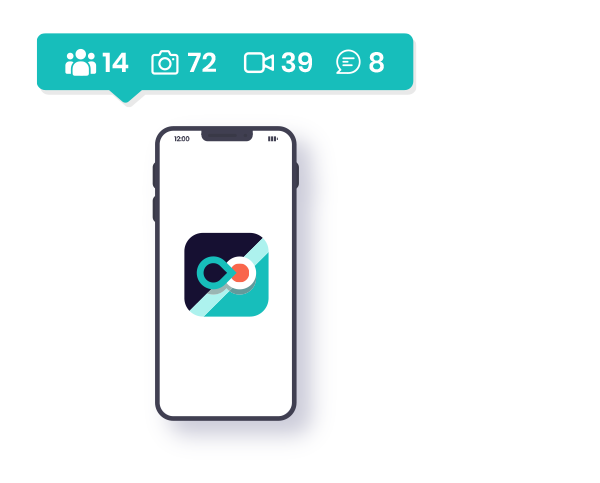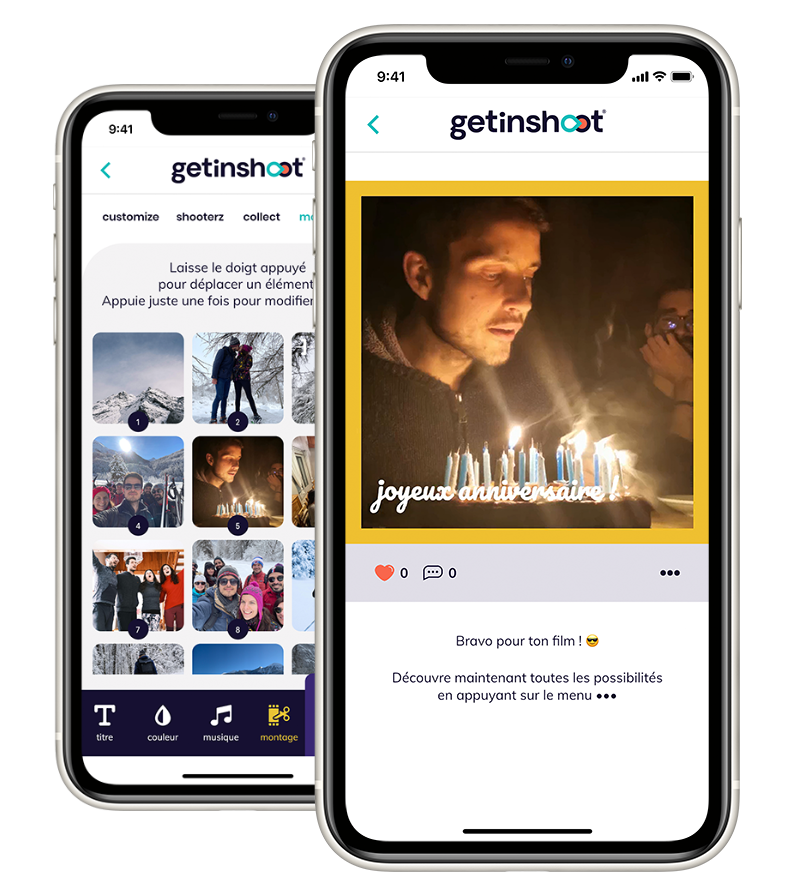 The magic video ! 
🤩
Thanks to our MovieBuilder, you will be able to create a best of video from all your favorite contributions: photos, videos, messages.
What's really powerful is that you just need a simple phone and an internet connection.
No need for powerful computers, technical skills or downloading all media. Everything is on super-fast servers that you control remotely from the Getinshoot app. In less than 5 min you get a compilation video.
Magic isn't it?
The powerfull collaborative video solution
Robust and well thought out, Getinshoot contains the essentials for collaborative creation.
Collect
Finally an app that allows you to easily manage the sending of photos and videos to the same place. And not even a limit on quantity or quality. Awesome right ?
Speed
Everything is incredibly fast. Invitation, data transfer, media loading, editing … We are on the best today.
Cloud storage
No need to clean up your phone to use Getinshoot … everything is stored in the cloud. Your phone can finally breathe 🙂
Moviebuilder
No more hassle for video editing. You need zero skill or user manual. Our MovieBuilder is simplified to the max so that your grandmother can use it EASY
Quality
Lightness without sacrificing quality. Our media is optimized so that everyone has the same audio & video quality without saturating the Internet networks
Security
Security and confidentiality are our watchwords. Only Makerz can view everyone's videos and own the rights to them. You can act discreetly and control the distribution of images.
How long are my images saved?
Your images are saved 15 days from the end of the collection. Then they will be deleted.
Can I download my contributions?
Of course ! You can even choose to download only your favorites.
How to become a Shooterz?
To become a Shooterz you need a unique getin-code that only the Makerz knows. It's up to you to find a Makerz who needs you in his project;)
How many people can I invite?
By default, each of your projects is limited to 7 people. For 1.09 € you can increase the capacity of 7 people… as many times as you want.
Can I see the images of the other participants?
For reasons of discretion you cannot see the other contributions … Only the Makerz can see everything. The surprise of the result will be total !
How much does Getinshoot cost ?
When you register, you are automatically on a free plan. It allows you to create as many projects as you want, but this formula has some limitations. Fortunately, with small in-app purchases you can increase your possibilities.
And if you are a seasoned Getinshoot professional, we have an endless offer at € 349 HVAT.
It seems that no one has yet discovered the limits of this offer!
What is the maximum duration of my best of films?
No limit to your creativity… unleash your talent over the duration you decide !